Uniform
Our Academy uniform is a shared symbol of our values as an Academy. We want students to take pride in wearing their uniform. All permitted items are listed on this page; any items not listed here are not allowed as part of the Academy uniform.
Shirt
All students must wear a plain white tailored office-style shirt with buttons right up into the collar.
Tie
Academy tie in house colours with black and silver stripes (red, green blue or yellow). This must be worn at all times unless taking part in PE. A member of staff may advise them to remove the tie for a particular task but it must be put back on at the end of that task.
Jumper
Students must wear their black V-necked jumper with embroidered academy logo at all times outside of the classroom. They are permitted to remove jumpers whilst learning in a classroom. The Principal will make the decision to allow students to remove the jumper during warm weather; this will be communicated via the teachers and will be decided on a day to day basis.
These can be purchased from Initially Yours.
Tracksuit tops/sweatshirts and hooded tops are not permitted. Students found wearing these will have them confiscated until the end of the day.
Trousers/Skirts
Boys must wear formal, plain black trousers. Uniform trousers can be purchased from Initially Yours or be identical in style to those identified on their website.
Girls must wear formal, plain black trousers or a formal, plain black skirt no shorter than knee- length. These can be purchased from Initially Yours or be identical in style to those identified on their website.
Coat
No uniform coat is prescribed, but coats should be proper outdoor coats. Black grey or navy is preferred. Coats should be in a block colour.
Shoes
All students will need to wear formal, black shoes. These would be the kind of shoes you would wear to a wedding or an interview. Sports brands such as Vans, Converse, Nike, Puma and Adidas do not make footwear that fits with this definition and so are NOT allowed in the Academy.
Black school shoes must meet the following criteria:
• All black
• Low heeled
• Leather or leather look
• Durable
• Fitted
Socks / Tights
Plain black, grey or white socks or plain black / natural coloured tights to be worn.
Hijab
Black or navy hijab or other head covering – if worn.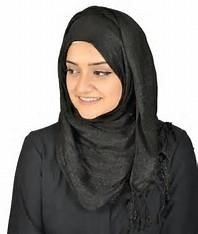 Sports Kit

Trainers
Trainers must have non-marking soles.
Black Sports Socks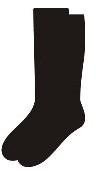 Outdoor Sports Top and Sports Polo Shirt in House colour
Sports Jersey in House colour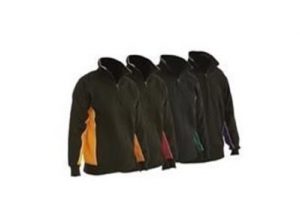 Sports Short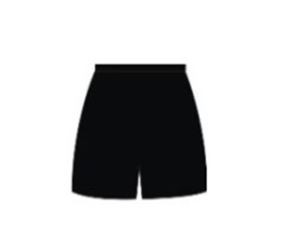 Black Training Trousers
Girl's Skort
Student Appearance
Make Up – At Hanham Woods Academy the wearing of make up, including nail varnish, is discouraged as it is contrary to the business like values the Academy aims to promote. If make up is worn, then it must be of a very discrete nature. Acrylic nails should not be worn at any time.
Hairstyles – For Health and Safety reasons, and to support the general business like values of the Academy, Hanham Woods Academy expects students to have no extreme hairstyles. If the Principal, or a member of staff acting for the principal, considers a students hairstyle to be unreasonable, then the student will be asked to rectify the matter.
School bags – All students should bring a 'school bag' to the Academy every day. A 'school bag' is defined by the Academy as a bag which is suitable to carry of up to A4 size, basic equipment and kit for other subjects. Typically, students carry small waterproof rucksacks.
Jewellery – One small ear stud may be worn in each ear. Apart from this, for health and Safety reasons and to promote the general business like values of the Academy, no jewellery may be worn. This includes rings, neck chains and facial piecing such as nose and lip studs.
Where can I purchase the new uniform?
Initially Yours
211 Soundwell Road
Bristol
BS15 1PT
Tel: 0117 967 4472
Email: soundwell@initallyyours.co.uk
Initially Yours Website:  http://www.initiallyyours.co.uk/schools/hanham_woods_academy/school_uniform_and_sports_kit.htm
Equipment
Students are required to have the following equipment available to use in their lessons.
If they are unable to provide any of the equipment below, they should contact their tutor to discuss alternative arrangements:
Pencil case containing:
Black/blue writing pens
Green writing pen
Pencils
Pencil Sharpener
Rubber
Ruler
Pencil cases are available for £1.00 from the Payment Office
Students should also have:
PE kit (see above uniform section)
An appropriately sized backpack or shoulder bag to carry all of the above.
We would also strongly encourage students to have a scientific calculator, model number Casio fx-83GT Plus
Other Equipment they will find useful:
Colouring Pencils / Pens
Highlighters
Protractor
Compass
Students can purchase stationery from our Stationery Shop in the Payment Office during break.
Students are also required to bring a reading book with them each day for Drop Everything and Read (also known as D.E.A.R. Time).